SafetyNet® Mobile Insight
SafetyNet Mobile Insight for devices running Apple iOS (iPhone, iPad) and Google Android provides the capability to extend SafetyNet Command-and-Control beyond the vehicle. The solution delivers a wireless lifeline between SafetyNet Command-and-Control data and your = smartphone or tablet. Critical data for location information, resources, hazardous materials, and premise history are delivered to the device's mapping display in real-time. This powerful tool extends dispatch information to those who leave the vicinity of their mobile computers.
Stay Connected Beyond Your Vehicle

Enhancing Reality
SafetyNet Mobile Insight uses augmented reality (AR) to place SafetyNet Command-and-Control data overlays on your handheld device. Point the device's camera at your target and receive pinpoint mapping views with pertinent location data.

Mobile Lifeline
The solution delivers a wireless lifeline between SafetyNet Command-and-Control data and your mobile phone or tablet. Mission-critical information is delivered to the device's mapping display in real-time.

Access to Records
If SafetyNet Command-and-Control is interfaced to an organization's records management system, SafetyNet Mobile Insight can also perform person, vehicle, and gun and a variety of other queries.
Seamless Integration
Pulsiam offers the widest variety of custom interfaces in the industry. Alarms. ANPR. Panic Buttons. AVL. Autonomous drones. If you can think of a third-part solution that could enhance your system, we've probably developed an interface to it. And because we keep pace with the latest global technological developments, we are constantly creating new interfaces to meet your evolving needs. Maybe facial recognition wasn't a priority upon initial deployment, but now you want integration with a top-tier VMS provider. Done.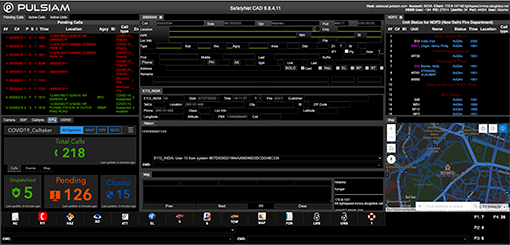 SafetyNet® System of Engagement
As longtime partners, Pulsiam and Esri have developed an architecture that integrates and leverages the power of each solution.
The SafetyNet System of Engagement provides data gathered from multiple data sources. This information is an invaluable asset for data analysts to detect trends, create dashboards, and redirect resources to areas where they are most needed.

"Though both the call center aspects of Esri integration and the analytics side work in parallel, there is no degradation of Esri call center performance while data is being analyzed. This provides agencies the best of both worlds: speedy mapping solutions during an event and the ability to analyze call center data in near real-time."
SafetyNet® Informer
SafetyNet Informer is the SafetyNet Suite's powerful, ad hoc reporting and business intelligence tool that you can access from your desktop, laptop, smartphone, or tablet. Browser-based and user-friendly, SafetyNet Informer gives you the ability to view data quickly and easily, so you can make data-driven decisions. Direct access to the SafetyNet database allows users to create comprehensive reports using extensive information from SafetyNet CAD, all SafetyNet Records solutions, and SafetyNet PCS.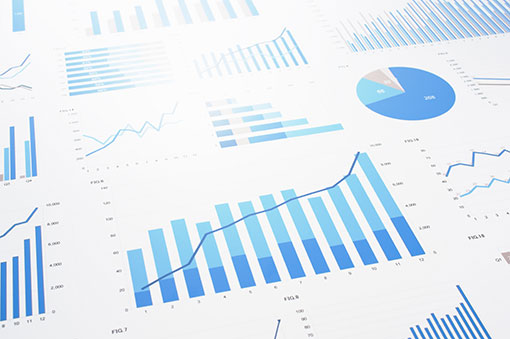 Dispatch Autonomous Drones
With our Autonomous Drone solution, drones can be dispatched to surveil any number of locations – from crime scenes to natural gas pipelines. While the drones can be operated manually, you can also dispatch the drone to coordinates or preconfigure a flightpath. Drone launches can be configured to launch based on a variety of triggers such as surveillance cameras, sensors, or video analytics.
Our drone solution supports real-time streaming video from drones so that you can see what's happening as it's happening and make the right decisions quickly. Video footage can also be used by investigators to perform a bird's-eye view analysis of the incident scene and gain further insight into it's cause.