Confidence through Preparation
Disasters come in many varieties. Some, like wildfires and tornadoes, are region-specific. But others can happen at any place, at any time. An active shooter at a workplace. A hostage situation. A chemical or biological disaster. A cyberattack. The key to lessening the impact of any of these incidents—or preventing them entirely—is preparation.
SafetyNet® Disaster Management solutions provide a unified platform of shared information to prepare for any number of disasters. Preparation ensures a common, coordinated, and effective response, resulting in a prompt recovery.
On the Technology Vanguard
Pulsiam prides itself in consistently searching for new technologies and integrating them into our solutions while expanding our partner network. Autonomous drones. Advanced VMS technology for facial recognition. Powerful ANPR. Pulsiam leads the industry in making cutting-edge technology available to our customers from the ease of a hostable, browser-based system.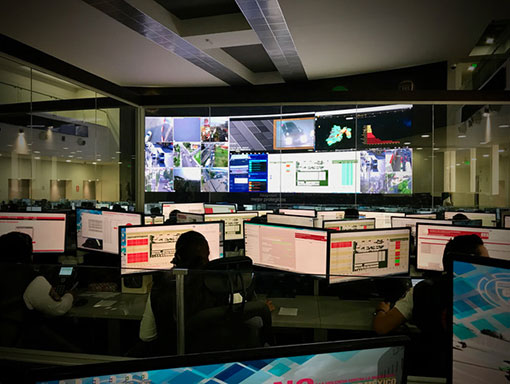 Four Keys to Disaster Management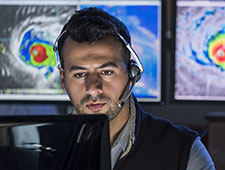 Prevention
The best way to deal with disaster is to stop it from happening in the first place. Prevention is the first step in a collaborative disaster management ecosystem. It involves professionals assessing risk with the aim of avoiding a disaster entirely. Let Pulsiam provide you the tools and expertise to develop an airtight disaster prevention and management plan.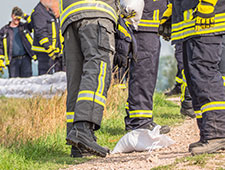 Preparation
The gravity, frequency, and types of disasters today are unlike anything we're seen before. To effectively prepare, emergency management professionals must analyze historical and critical real-time data. Explore tools for visualizing and analyzing risk, performing real-time analytics, and communicating with stakeholders.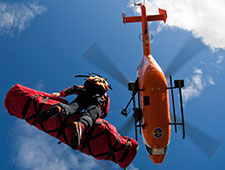 Response
Today's emergency management professionals successfully respond to threats though agile and effective communication. Explore tools that deliver robust situational awareness, support rapid impact analysis, deploy resources efficiently, and provide bi-directional mass emergency messaging.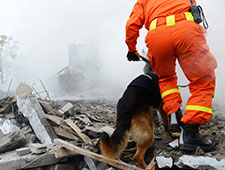 Recovery
Emergency management professionals rely on tools to prioritize work and deliver on every recovery dollar invested in a community. Pulsiam provides the most effective tools in the industry for documentation and management of debris removal, distribution of resources, and transparent recovery monitoring. 


Pulsiam's solutions are powered by Esri, the global market leader in GIS. Because location intelligence can unlock data's full potential, we can help you see what others can't through mapping and spatial analytics. Our tight integration with Esri's tools help you combine information, find patterns, and make connections, providing you a more complete perspective of every situation.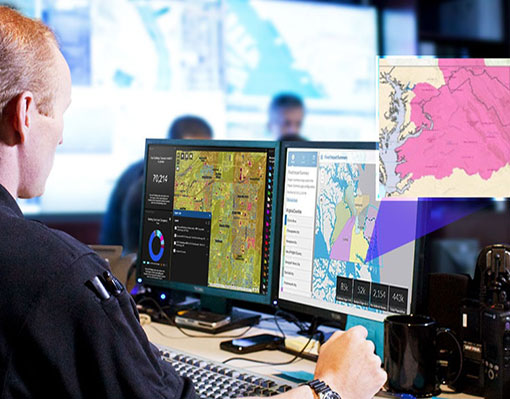 Pulsiam Disaster Management Solutions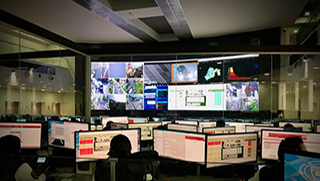 SafetyNet® Command and Control
SafetyNet Command-and-Control is Pulsiam's computer-aided, command-and-control solution that helps your city stay connected. It monitors and optimizes the performance of embedded technology. At the same time, our solution is an interactive, event-driven, incident and emergency management system designed for communications center personnel. It supports public and private agencies and institutions that provide emergency medical , law enforcement , and fire suppression services, and more.
Learn More.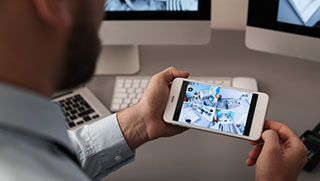 SafetyNet® Mobile Solutions
SafetyNet Mobile and Mobile Insight provide field units secure, direct access to SafetyNet Command-and-Control. These applications can be implemented over private radio networks such as Motorola and CalAmp or through common carrier networks, including EDGE, 3G, and LTE, reducing voice traffic and providing silent transmission of mission-critical information.
Learn More.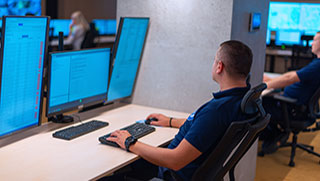 SafetyNet® Records Management
SafetyNet Records Management solutions is a feature-rich, comprehensive records management system that can simplify how you manage everything from office supply and evidence inventories to personnel training records. The solutions enables you to formulate a complete picture of the individuals, cases, vehicles, locations, and dates related to your smart city.
Learn More.